well after a night of thunder and lightning we are left today with thick mist, after a really hot glorious day  yesterday.
The moorhen has hatched her brood, 3 seen so far , and the woodpecker is busy feeding her young within the wood.
another new addition has been added to the garden, photo below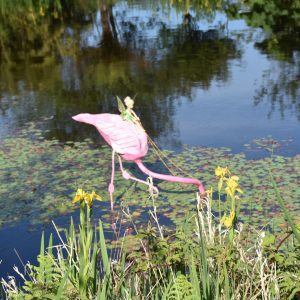 Everything is growing so fast now and looking fantastic, especially my rhododendron monster hedge.
The first dragonfly chaser was spotted on golden pond which means the temperature is rising enough for them to appear.